Kiran and Ankur Central Park Engagement Photos : Part 1 : Urban NYC chapter
I love engagement sessions; they are fun, relaxing and it's a great way to get to know our couples before their big day. Our goal, first and foremost, is to make our couples feel at ease. It's easier said than done, but that is the key to our engagement photos. Once they are in a comfortable place, we can start creating a love story.
Kiran and Ankur chose Central Park as the setting for their engagement session, and they drove all the way from Philadelphia with their dog Riley. The weather was not looking promising, and as we stepped out of the car, we felt the first couple of rain drops. Luckily the skies cleared, the sun shined down and created a beautiful bubble of light around Central Park… the rest… well just watch.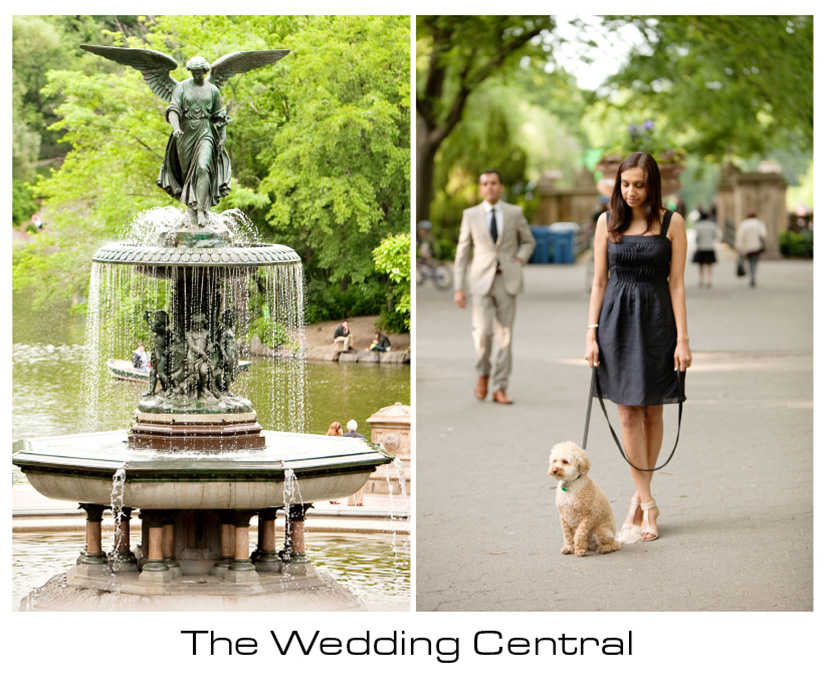 New York City Wedding Photographer. Voted Best of the Knot Weddings 2011, among New Jersey's Top Ten Wedding Photographer and Wedding Videographer, and recipient of Bride's Choice Awards 2011. The Wedding Central is a wedding photography and wedding cinematography studio owned by Award Winning Wedding Photographer and Wedding Videographer, Gaby and Danny. The studio is located Northern New Jersey and covers weddings in New Jersey and New York City.
To view more beautiful photos and videos, visit our Wedding Photography and Video Blog.